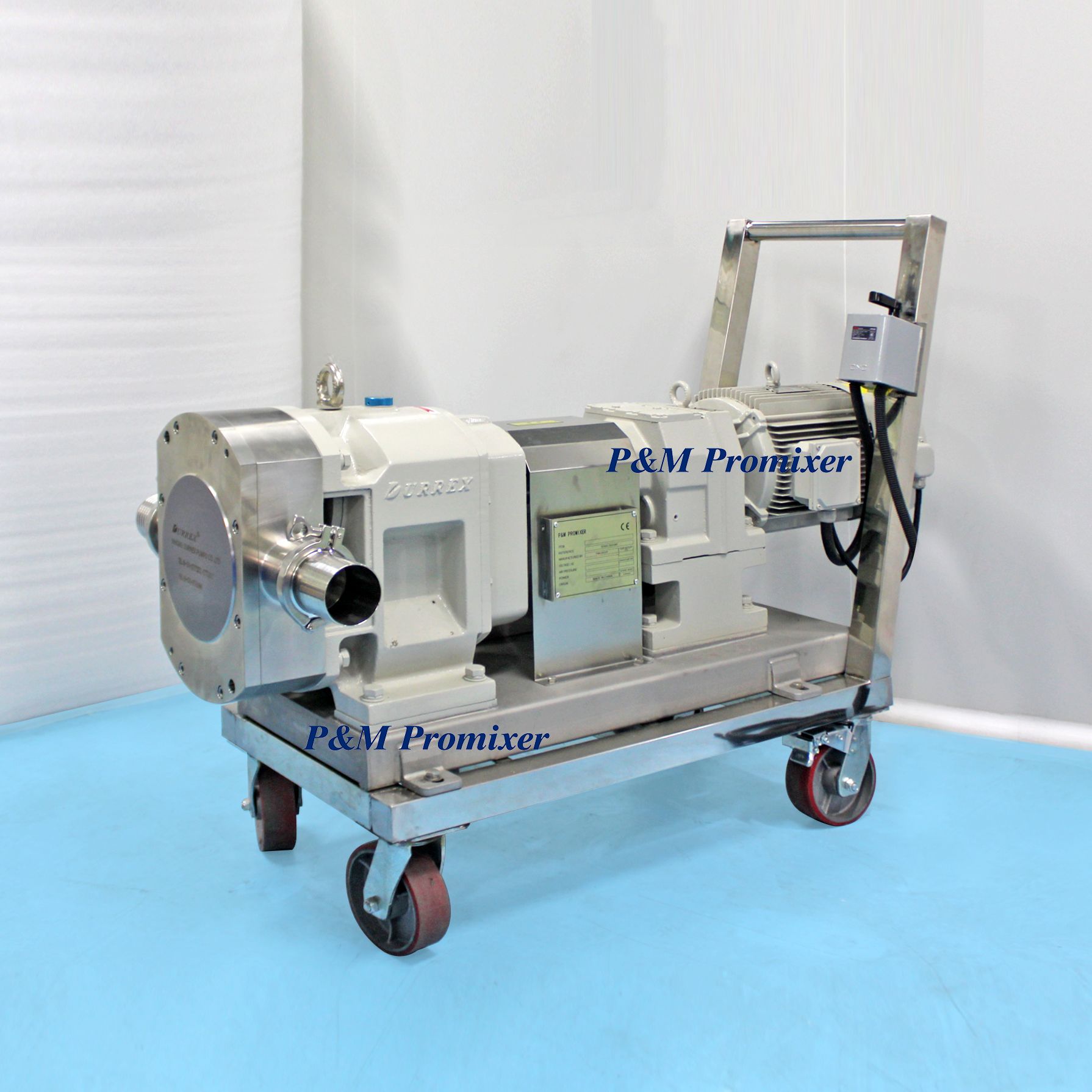 Stationary emulsion pump

Material:SUS316

Function:Mixing, heating and homogenizing

Brand Name:P&M Promixer

Mixing Speed:0~60r/min

Homogenizing speed:0~3000r/min

Certification:CE UL

Contact Us
Product Description
Principle Features
Technical
Application Field
1. Pipe-line homogeneous emulsion pump is used in continuous production or circulation processing fine material of high performance equipment.
2. In the narrow space of the cavity body, equipped with 1-3 set of dual bite multilayer, rotor, rotor in motor driven by adjusting rotation, produce strong axial appeal will material suction cavity.
3. In the shortest possible time is dispersed, shear, emulsifying process for the material, material size distribution was also significantly narrowed, the precision can be obtained from the long-term stability of products.
1. Suitable for on-line continuous production of industrialization;
2. Narrow size distribution range, high evenness;
3. Energy saving, time saving, high efficiency;Low noise, smooth operation;
4. Eliminate the wholesale products differences;
5. Material 100% by shear;
6. With short distance, low-head transmission function;
7. Simple to use, easy maintenance;
8. Can achieve automatic control;
| | |
| --- | --- |
| Name名字: | High Shear Dispersing Emulsifier Pump高剪切分散乳化剂泵 |
| Material材料: | 304 or 316 |
| Power功率 | 1.5KW-132KW |
| Surface表面 | Mirror or matte(镜子或哑光), Ra<0.8μm |
| Connection连接: | Clamp, Thread, Welded, Flange灯具, 螺纹, 焊接, 法兰 |
| Packing包装: | Plywood or customized胶合板或定制 |
| Motor电机: | ABB/domestic |
| Application应用 | Food, pharmaceutical industry, chemical industry, etc食品、制药、化工等 |