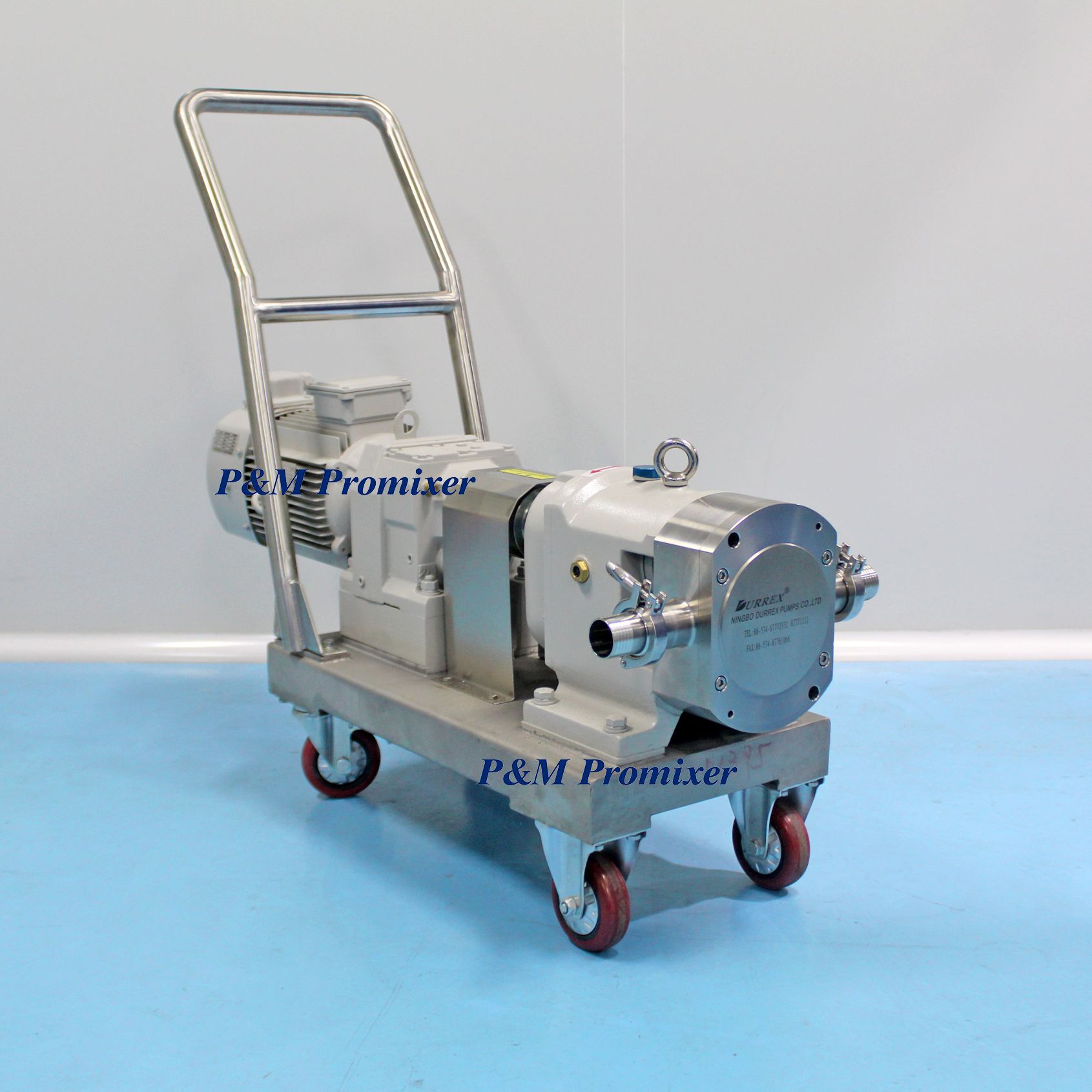 TP-Rotor-Pump

Material:SUS316

Function:Mixing, heating and homogenizing

Brand Name:P&M Promixer

Mixing Speed:0~60r/min

Homogenizing speed:0~3000r/min

Certification:CE UL

Contact Us
Product Description
Principle Features
Technical
Application Field
Product Application
1. Beverage product : beer wort, glucose, yeast, fruit, juice, concentrated juice, wine, fruit wine, fruit milk.
2. Chemical product : soap, dye, fat, solvent, resin, paper pulp / paper-making, PVC, petrochemicals, fine chemicals, fuel, alcohol.
3. Fruit concentrates : pudding, fruit jam, tomato sauce, diced vegetable, salad, mayonnaise.
4. Dairy products : milk, cream, butter, sour milk, cheese, yoghurt.
5. Cosmetic : creams, skin care gel, hair cream gel, perfume/essential oils, hair conditioner, cream/gel products, tooth paste, bath & shower gel.
6. Candy : syrup, soft sweets, hard candy, cream stuffing, chocolates.
Product Discription
1.the merits of no pulse, stable feeding, excellent efficiency. The flow cubage adjustment precisely, without interference and shock.
2.The sine wave shape of impeller means a cavity can be formed at every rotation. This operation can "push" or "release" flowing products. The pump cavity is devided into suction chamber and extraction by control panel to ensure pressure tolerances at exit and enterance.
Product Name产品名称

Sanitary Rotor Pump卫生转子泵

Material材料

SUS304、SUS316L

Standard标准配置

DIN, SMS, ISO

Surface reatment表面处理

Polishing Ra≤0.8μm,Appearance Sandblasting

抛光Ra≤0.8μm,外表喷砂

Auxiliary Seal辅助密封件

EPDM、vmq、fkm、ptfe

Machinery Sealed Material

机械密封材料

c-sic、sic-sic、tc-tc

Connection Way连接方式

Clamp、Thread、Flange夹具, 螺纹, 法兰

Temperature Range温度范围

-10°c~ + 140°c