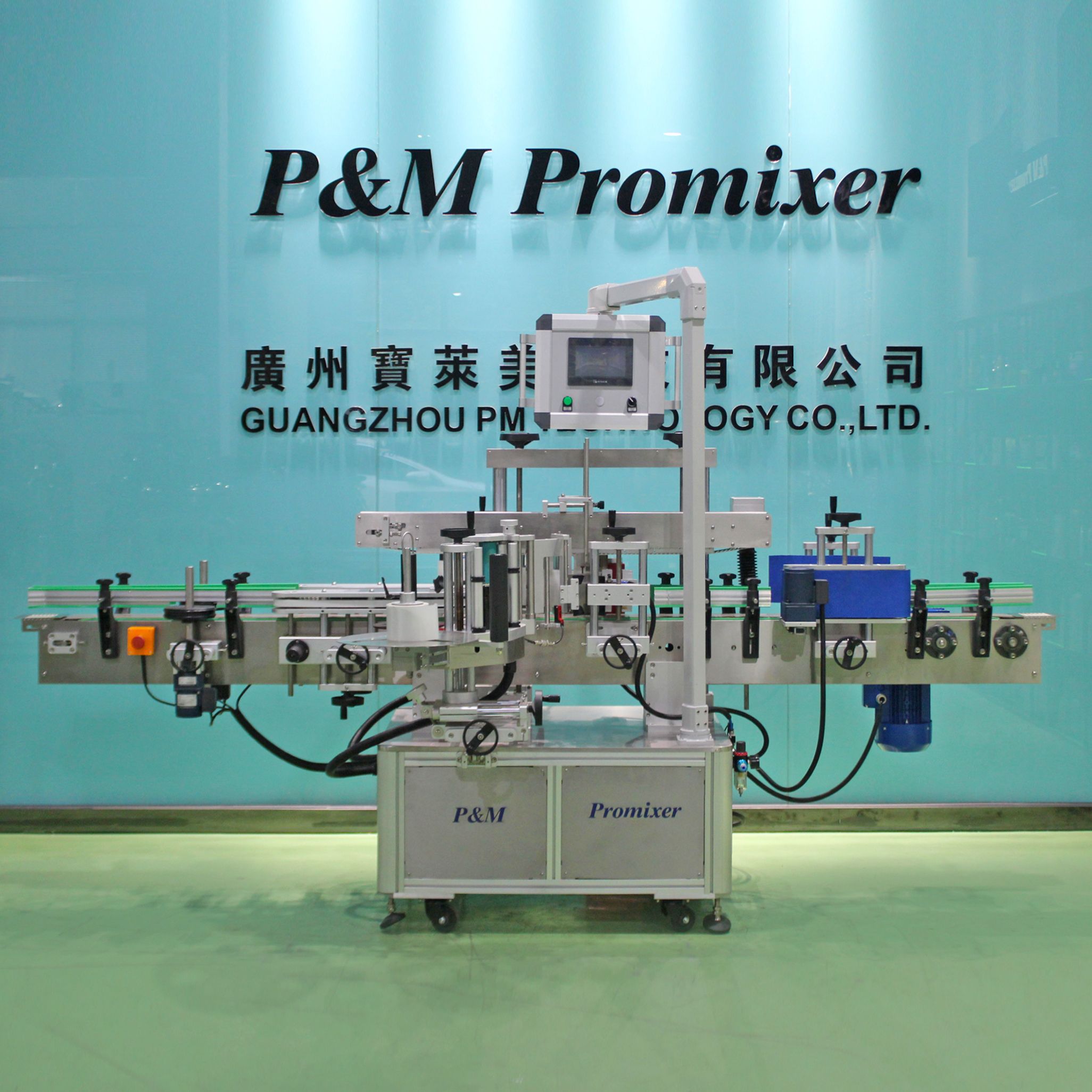 TB-A Automatic Round And Flat Bottle Labeling Machine

Material:SUS316

Function:Mixing, heating and homogenizing

Brand Name:P&M Promixer

Mixing Speed:0~60r/min

Homogenizing speed:0~3000r/min

Certification:CE UL

Contact Us
Product Description
Video Introduction
Principle Features
Technical
Application Field
We are not only automatic labeling machine manufacturer in providing different function labeling machine with good experience for many years, but also the professional solution provider to give the most suitable labeling proposal according to client's product shape or size either regular or irregular, either use adhesive paper label or plastic sticker label. Our machine is mainly made of good quality SUS304 stainless steel and equipped with well known Japanese, German, American, Korean or Taiwan brand parts. Either the automatic or semi-automatic labeling machine is smart and durable labeling equipment which is quite easy for your operation and maintenance. It's widely used in such industries as food, medicine, cosmetics, electronics, chemical etc.

1、Text display with PLC control, Chinese and English touch operation, with fault alarm display and help information, intuitive and easy to use.
2、The standard sending system adopts wear-resistant natural rubber, no wear, no deformation, good friction, no skid to ensure the labeling accuracy is automatically balanced by bearing Kun.
3、Electric pressure Kun torque guarantee, can adapt to a variety of specifications product adjustment with photoelectric automatic detection of bottles, out of the table, the label is completed at one time.
4、Optional: inkjet / code printer, complete code labeling synchronously.
Name名称

Round and flat paste bottle labeling machine圆扁瓶贴标机

Labeling speed贴标速度

36 m/min

Label roll inner diameter适用纸卷内径

φ76mm

Max Label roll outer diameter最大纸卷外径

φ370mm

Power Supply电源

380V, 50/60HZ, 800W

Air Supply气压要求

5-8KG

Label Height标签高度

10-190mm

Dimension尺寸( L* w * h)

300mm x 1500mm x 1750mm

note: in case of inconformity of the form due to technical improvement or customization, the real obeject shall prevail. 注意: 如果由于技术改进或定制而使表格不符, 则以真正的服从为准。