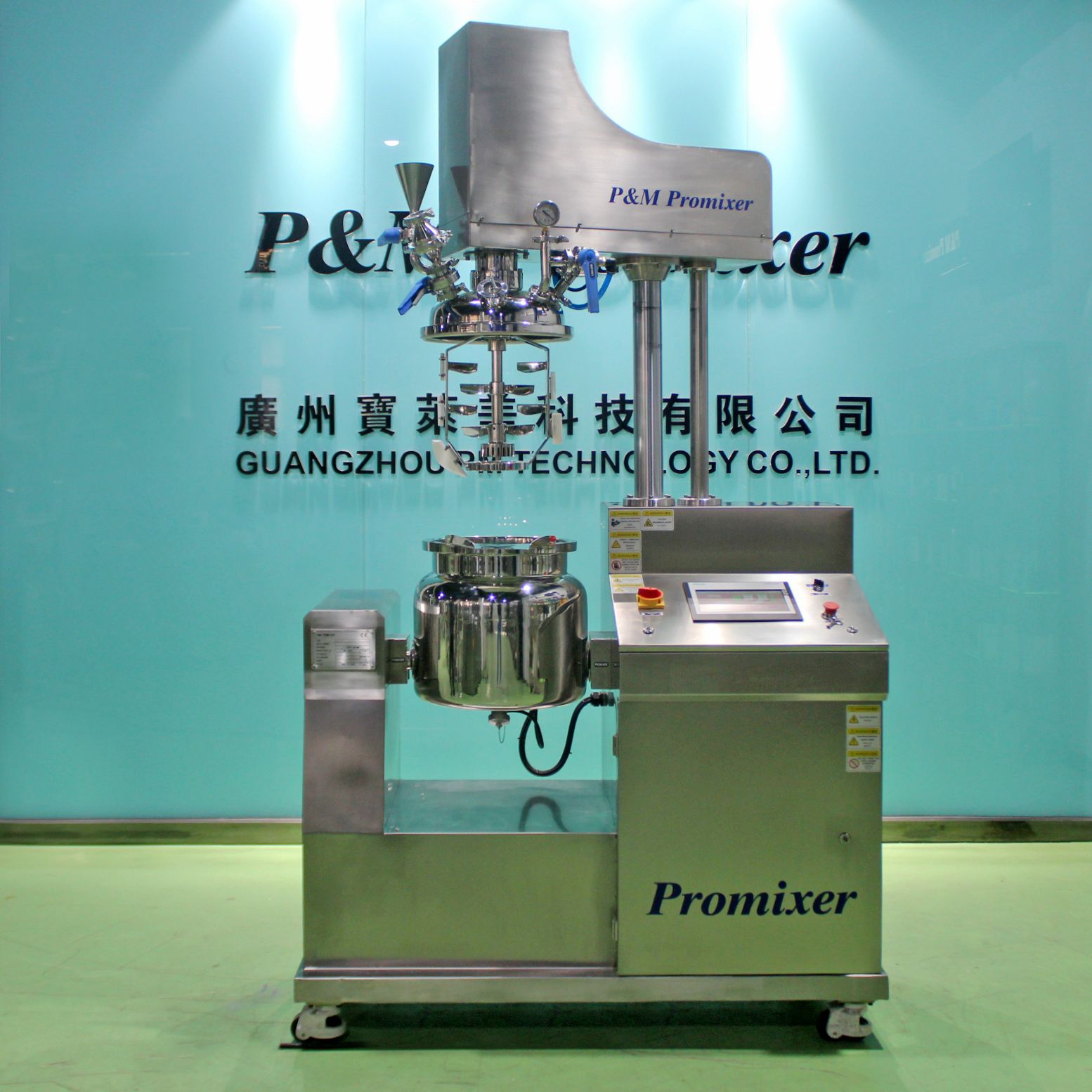 10L Laboratory vacuum emulsifying mixer

Material:SUS316

Function:Mixing, heating and homogenizing

Brand Name:P&M Promixer

Mixing Speed:0~60r/min

Homogenizing speed:0~3000r/min

Certification:CE UL

Contact Us
Product Description
Video Introduction
Principle Features
Technical
Application Field
Vacuum Emulsifying Mixer means that when the materials are under the vacuum condition, it makes use of the high shear emulsifier to distribute one or several phases to another continuous phases rapidly and evenly. The materials will be processed in the narrow space between stator and rotor by strong energy of motion produced by the mechanical effect.

By the operation of hydraulic shearing, centrifugal extruding,impacting, breaking and turbulence for over 100 thousand times per minute,the materials will be dispersed and emulsified instantly and evenly. After reciprocating circulation at high frequency,the fine finished products of stable and high quality without bubbles will be achieved.

The product is mainly applied in such industries as daily chemical care products, Bio pharmaceutical industry, food industry, paint and ink, manometer materials, petrochemical industry. Printing and dyeing auxiliaries, pulp & paper, pesticide, fertilizer, plastic & rubber, electrics and electronics,fine chemical and industry, etc. The emulsifying effect is more prominent for materials of high base viscosity and high solid content.
Type型号

Workingcapacity

有效容积

Homogenizer

均质马达

Agitator

搅拌马达

Vacuum pump

真空泵

Heating power

加热功率(KW)

KW

r/min

KW

r/min

KW

Limit vacuum

极限真空

Electrical heating

电加热

Steam heating 蒸汽加热

PVM-E 5L

5L

0.37

0-3600

0.18

0-63

0.18

-0.09

5

2

PVM-E 15L

10L

0.55

0-3600

0.37

0-63

0.25

-0.09

6

3

PVM-E 20L

20L

0.75

0-3600

0.55

0-63

0.25

-0.09

9

5

PVM- E 25L

50L

3

0-3600

0.75

0-63

0.81

-0.09

18

9

PVM-E 30L

100L

3

0-3600

0.75

0-63

0.81

-0.09

18

9

PVM-E 50L

200L

3

0-3600

0.75

0-63

0.81

-0.09

18

9